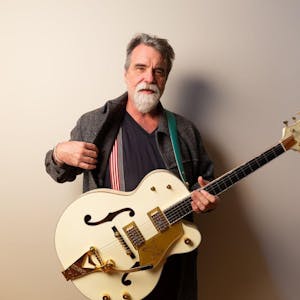 MaxxMusic's Unmasked Concert Series" Powered by Mandolin
DARRELL SCOTT PERFORMS HANK WILLIAMS- Live Stream powered by Mandolin
$27.50
Online sales closed: BUY tickets at the show!
Americana / Country / Folk
MaxxMusic's Unmasked Concert Series - a Live Stream Performance Powered by Mandolin
$27.50 per screen
*Please use valid email address to receive Mandolin access code.*
Mandolin will email you an access link/email for the show. (You may need to check your junk mail folder. Emails are sent on the day of show by 7:40pm. If you have not received an email by 7:45pm on the day of show, please email help@neighborhoodtheatre.com. )
Go to watch.mandolin.live and use the email you purchased a ticket with to create a login. Your ticket will be waiting for you! If you have issues, please email help@mandolin.live or use the chat in the bottom right hand corner.
With his latest album, Darrell Scott Sings the Blues of Hank Williams, well-traveled troubadour Darrell Scott ventures deep into the heart of darkness of Williams to explore the beauty in the pain as crafted from the soul of a master.

"I grew up on Hank Williams - it came from my dad who idolized him - as I heard the entire catalog of Hank from my crib and beyond, I recognized what he loved about Hank: poetic, yet totally understandable, honest, heart broken, love sick lyrics and the possibility of forgiveness from a woman, or from one's self, or from one's Creator. I listened closely" recalls Scott.

Nine carefully selected and skillfully crafted songs make up this resplendent anthology. Just as in song choice, the attention and finesse given to the sound of this record is evident from first listen. Scott bores in on the blues of Hank as he navigates varying tempos.

"I was always struck by the blues in Hank's songs in that beautiful blend of black blues tradition and poor white boy belting, having way more in common than what oughta separate them – in lyrics, in voice and in chords."

Scott's album of Hank's songs serves to honor not only Hank but also Scott's late father, Wayne Scott. Hank laid a foundation in Wayne that carried through to Darrell.

"I heard Hank, I heard my dad, and I heard the blues that was only a guitar grab away for me,"

Scott says. "It did not occur to me to play or sing it like Hank; but, I strive to be true to the spirit and throw my version of blues towards Hank songs. This recording is that."

"So, hell yes," Scott says, "my Hank runs deep."

Multi-instrumentalist and singer-songwriter Darrell Scott mines and cultivates the everyday moment, taking the rote, menial, mundane, and allowing it to be surreal, ever poignant, and candidly honest, lilting, blooming, and resonating. The words he fosters allow us to make sense of the world, what is at stake here, and our place in it. And ultimately, Darrell knows the sole truth of life is that love is all that matters, that we don't always get it right, but that's the instinctive and requisite circuitous allure of things, why we forever chase it, and why it is held sacred.

Darrell Scott comes from a musical family with a father who had him smitten with guitars by the age of 4, alongside a brother who played Jerry Reed style as well. From there, things only ramped up with literature and poetry endeavors while a student at Tufts University, along with playing his way through life. This would never change.

After recently touring with Robert Plant and the Zac Brown Band (2 years with each), and producing albums for Malcolm Holcomb and Guy

Clark and being named "songwriter of the year" for both ASCAP and NSAI, these days find him roaming his Tennessee wilderness acreage hiking along the small river, creating delicious meals with food raised on his property and playing music. He often leads songwriting workshops to help people tell their own truths with their stories, and is as busy as always writing, producing, performing, and just plain fully immersing himself in life.

Venue Information:
Neighborhood Theatre
511 E 36th Street
Charlotte, NC, 28205